Istituto Zooprofilattico Sperimentale del Lazio e Toscana (IZSLT) is a public health control institution with a technical, administrative and managerial autonomy.
It operates as a technical and scientific instrument within the National Public Health Service for the Latium and Tuscany Regions (Central Italy) as well as for the Italian State.
The headquarters is located in Rome (RM), in conjunction with the local departments in Arezzo (AR), Florence (FI), Grosseto (GR), Pisa (PI), Siena (SI) in the Tuscany Region; Latina (LT), Frosinione (FR) Viterbo (VT) and Rieti (RI) in the Latium Region.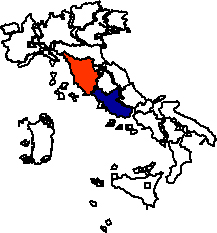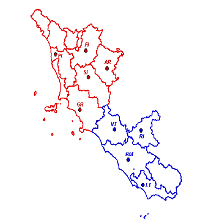 IZSLT mission is:
control and improve animal health
protection animal welfare
control the animal breeding to guarantee the animal productions quality
control the food of animal origin and feedstuffs safety in order to protect the consumers' health
This mission is carried out through the following activities:
animal diseases

and

zoonoses

diagnostic services;
laboratory test to determine the clinical and

welfare status of animals

;

food and feedstuffs control

by means microbiological, chemical physical and organolectic examinations;
technical and scientific support to the action on

veterinary drug-monitoring

;

experimental research

in the field of animal health and welfare, food safety and hygiene of farming and livestock products;
studies on animal welfare and development and application of alternatives to the use of animal experimental models;
studies, experiments and production technologies and techniques needed to monitor the safety of food of animal origin and animal feed;
scientific and technological

cooperation at national and international levels

;
epidemiological

surveillance

on animal health and food safety, on health of livestock and livestock products, including the environmental factors;

risks analysis

linked to the animals and animal products;
the production of culture media,

autovaccines

;

support

, technical assistance, training and hygiene information to

breeders

and manufacturers of food of animal origin;

training

of veterinarians and other operators of the National Health Service and of other countries.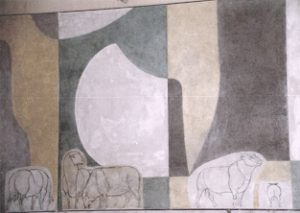 "Sheep and cattle in the Roman country landscape" (Enzo Rossi, 1950s)
Fresco in the Conference Hall in the headquarters in Rome