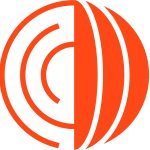 Bee health encompasses a wide range of activities that beekeepers should be aware of and apply while breeding their bees. Those activities are defined as Good beekeeping practices (GBPs) intending "those integrative activities that beekeepers apply to beekeeping production to achieve optimal health for people, honeybees and the environment" and Biosecurity measures in Beekeeping (BMBs) that are "all those operational activities implemented by the beekeeper to reduce the risk of introduction and spread of specific honeybee disease agents". BMBs, unlike GBPs, are strongly related to the genetic of the honey bees, their housing, the geographical area in which they are kept and refer to specific diseases (e.g., BMs for varroa, BMs for AFB, etc.).
Aim of the webinar is to promote awareness on biosecurity measures adopted in beekeeping in the different part of the world, sharing perspectives and taking into account regional differences. Experts contributions on specific measures adopted to guarantee one health will start a new fruitful debate that will involve international Organizations like OIE, FAO, and Apimondia on challenges and opportunities related to biosecurity measures in beekeeping.
Download the presentations
Dr. Andrea Maroni Ponti (IT MoH) – Guaranteeing honey bee health in Italy under the new Animal Health Law
Dr. François Diaz (WOAH, Preparedness and Resilience Department, Scientific Coordinator of Bee Health and Wildlife) – Activities of the OIE related to bee health.
Dr. Giovanni Formato (IZSLT – FAO RC and WOAH CC) – Biosecurity measures for the honey bee diseases in Europe
Dr. Jieun Choi Kim (FAO) – FAO contribution for AMR and bee health in the One Health approach
Dr. Fani Hatjina (Apimondia Bee Health Scientific Commission) – Evaluation of biological hazards linked to colony losses in managed western and eastern honey bee populations
Dr. De Jong David (University of SĂŁo Paulo, Brasil) – Biosecurity measures for africanized honey bees
Dr. Pingli Dai (Chinese Academy of Apicultural Science – CAAS, and Apicultural Science Association of China – ASAC) – Biosecurity measures for Apis cerana
Dr. Cristiano Menezes (EMBRAPA Meio Ambiente JaguarĂąna, Brasil) – Biosecurity measures for stingless bees
Dr. Delphine Panziera (Wageningen University, Nederlands) – Biosecurity measures for Bombus spp.
Watch the video of the Symposium
10 June 2022
---