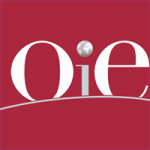 The Collaborating Centre supports the OIE in assisting its Member Countries on various activities related to the application of good beekeeping management practices and biosecurity measures in the apiculture sector. It supports an increase of quality of hive productions, orienting toward a proper and prudent use of the medicines in beekeeping, in line with the OIE Sixth Strategic Plan.
The activities of the Collaborating Centre are mainly related to "Focus Area 3" (main focus area) – Animal Health Management:
Honey bee diseases control, risk assessment and preparedness.
Good Beekeeping Practices.
Biosecurity measures in beekeeping/value-chain biosecurity.
Innovation in prevention and control of honey bee diseases (e.g. bacteriophages, bacteriocins, integrated pest management – IPM, organic compounds, etc.).
Sustainable approach to control bee diseases.
Proper use of antimicrobials in bees.
Antimicrobial resistance.
Moreover, the activities of the Collaborating Centre are related to the following areas:
Laboratory expertise (F.A. 1)
Diagnosis of bee diseases at the laboratory level, according to OIE Manual of Standards
Innovation for the diagnostic activities (e.g. new matrixes, new procedures)
Validation of new procedures for diagnostic tests at field and laboratory level
Chemical analysis
Antimicrobial resistance analysis
Biomolecular diagnostic
Training and education (F.A. 2)
Veterinary training (scientific and technical) and capacity building
Veterinary education
Capacities of Veterinary Services
Veterinary paraprofessionals training
Beekeepers training
Training of other operators
Animal production (F.A. 4)
Bee welfare
Bee production food safety
Safety of animal feed
Implementation of traceability systems concerning the productions
Evaluation on the outputs (bee products, quali-quantitative aspects)
Food safety for consumers
Extension service
Impact of animal feed and medicinal drugs administered to the bees
 
Veterinary products (F.A. 5)
Vaccines, diagnostics (kits), and drugs
Antimicrobial resistance
New technologies
Guarantee traceability of the veterinary medicine (e.g. Veterinary prescriptions, treatments, diseases, beekeeping techniques integrated to the veterinary products for integrated control, etc.)
Recommendations and guidelines on prudent use of veterinary drugs in bees
Verify proper application of the cascade principle
Verify efficacy of antimicrobials (e.g. for acaricides in bees, according to EMA guidelines)
Verify toxicity of antimicrobials on bees
Verify antimicrobial resistance
Coordination of experimental activities and field trials in different Countries to assess efficacy ant toxicity for bees of veterinary medicines
Define residues in bee products
New technologies to find alternative to conventional medicines
 
Wildlife health and biodiversity (F.A. 6)
Wildlife health protection through biodiversity promotion and recommendations on proper handling of drugs in relation to the environment
Climate change and biodiversity
Drivers for emerging risks related to bee diseases and beekeeping practices
Guarantee bee health and biodiversity with a proper management of bees
Identification of honey bee subspecies.
---